16 & 35mm Film – Short course

Amidst the northwest film landscape of Manchester, you will, with the support of two industry professionals go from 'mag to lab'. This five-day intensive workshop is the only one of its kind north of London.

At a glance: Exciting 5 day short course based at MediaCity UK includes a day trip to London Kodak Lab and Orchard Digital at Pinewood Studios.
When: Tuesday 29th August- Saturday 2nd September 2023 9am-5pm
Cost: £1250
Bookings close: 21st August @5pm
Minimum age: 18
The Pipeline are delighted to offer this course as a 'one stop shop' for industry professionals that want to work with film stock and Arriflex film cameras.
Our week begins at media city where we will load, shoot film, and dive deep into celluloid cinematography. We will also drive to Pinewood studios to follow the journey, with our Industry partners, of our film through development at the Kodak Film Lab and scanning processes at Digital Orchard. You will get to take away your processed film rushes at the end!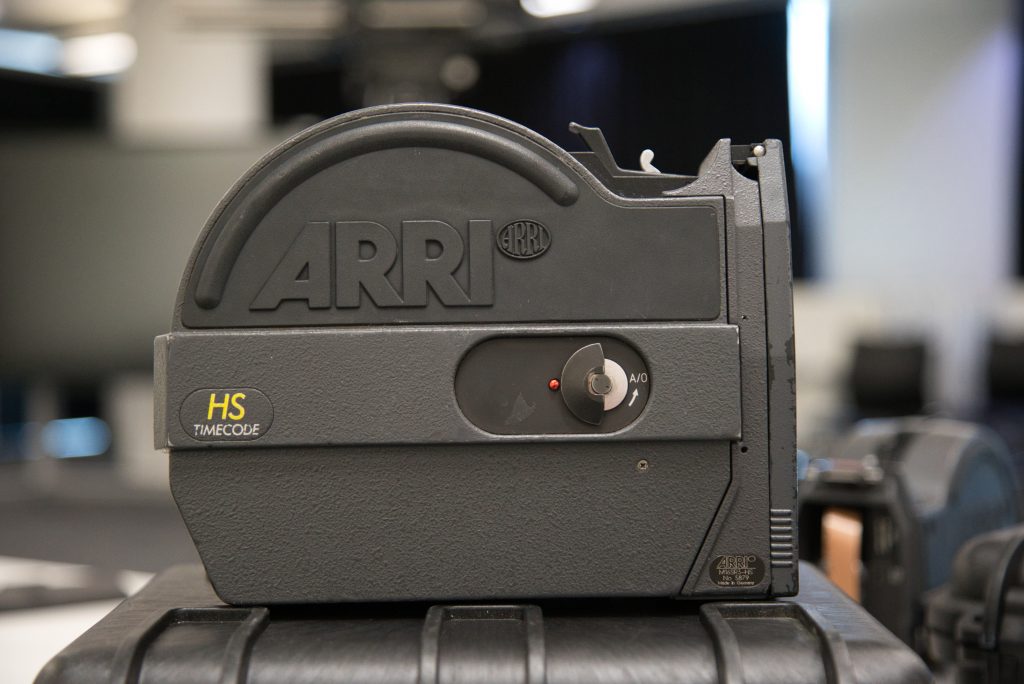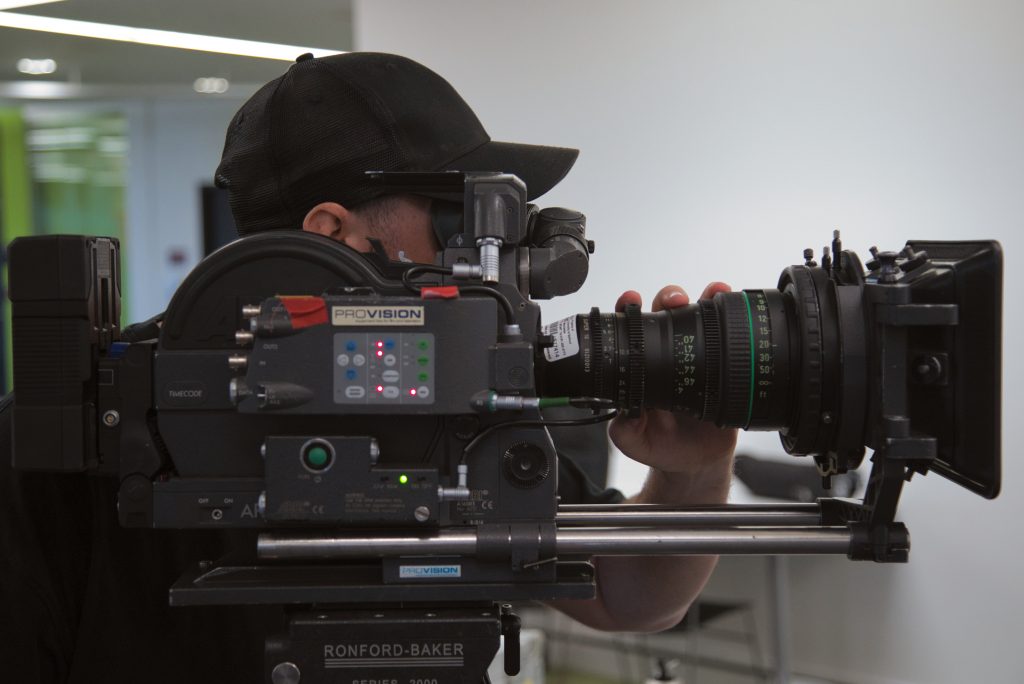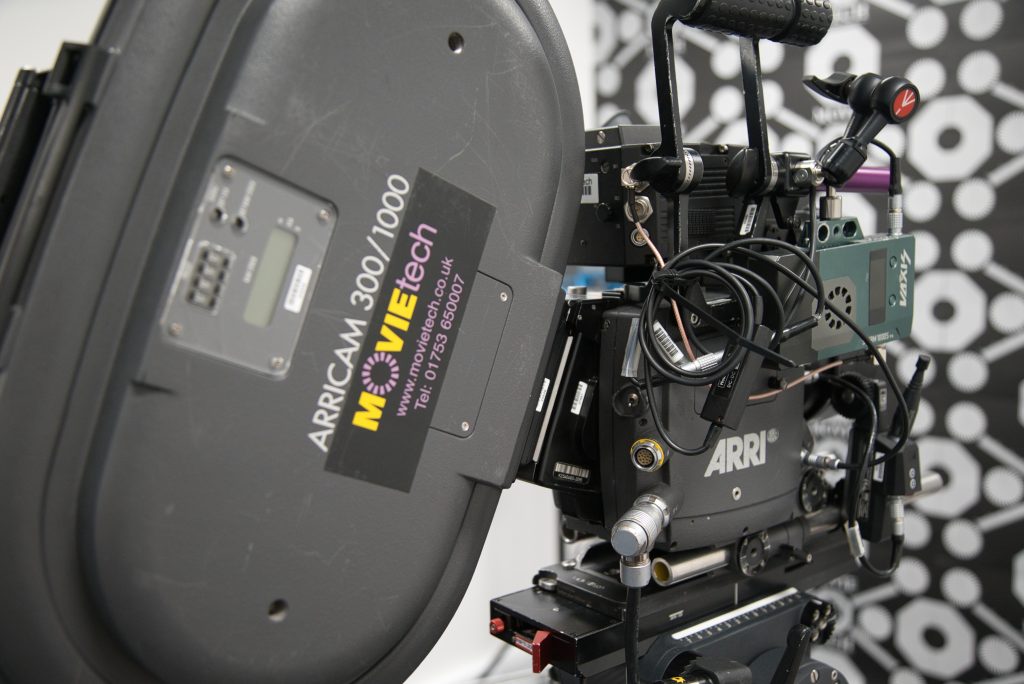 What is included?
Two tutor support – small class sizes for hand-on experience.
Lunch – We cover this as part of the costs.
Transportation to/from London for day trip included in the course fee.
What is needed?
Who should attend – camera trainees, 2nd / 1st acs, dops, gaffers. We do expect a basic knowledge of cinematography to fully take advantage of this course.
Please bring a tape measure, flat head screwdriver, clothes to move in, light meter if you have it, water bottle.
How do I contact the organizers? hello-pipelinemedia@salford.ac.uk
Programme Overview
Test Shoot 1 – Day interior Shoot
Test Shoot 2 Film stock Identification – Assessing film stocks for projects. Film stock orders and management.
Test Shoot 3
Celluloid Cinematography – 16mm film, sensitometry, basic colour science, film development and processing (pushing / pulling)
Visit to Kodak Lab and Digital Orchard at Pinewood Studios
Test Shoot 4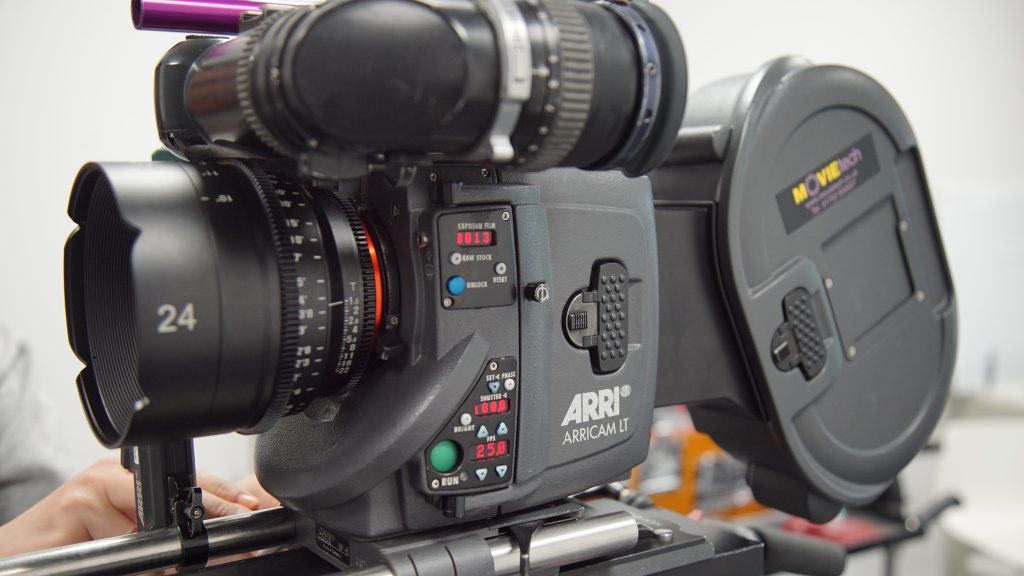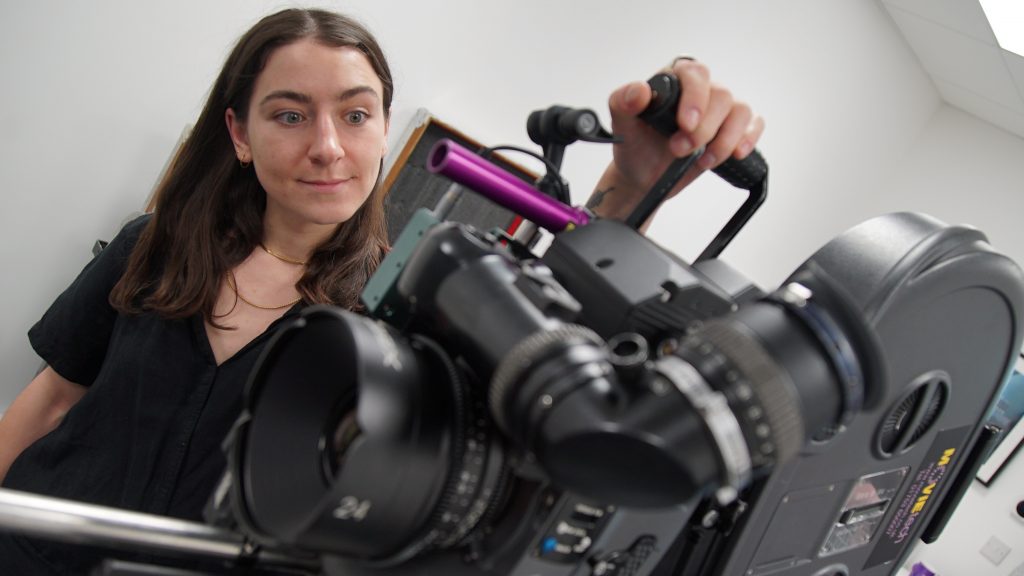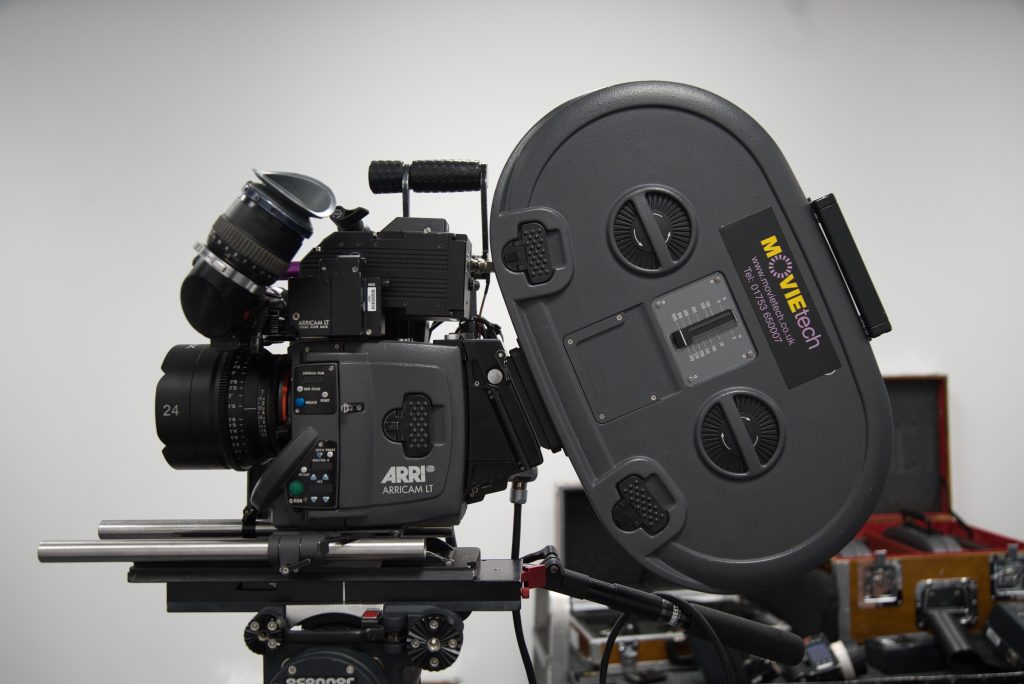 Topics covered :
Super 8mm, 16mm, and 35mm camera build.
Coaxial vs. Displacement magazines & film core types, magazine loading, colour tape system,
Magazine & changing bag maintenance, film camera notes,
Optical reflex viewfinder, diopter setup, gate checking and scratch testing.
Film stock Identification – Assessing film stocks for projects. Film stock orders and management.
Filtration – Exploring matte box filters for film cameras.
A brief history of cameras – from pinhole to red one to miniLF
Understanding how the eye sees, and the technical process by which the camera captures light and transforms it to create and capture an image.
Modernizing Film Cameras: a workflow for modern digital film makers & camera department adapting to working with film in the 21st Century. Video tap systems & monitoring and battery considerations.
Optics, basic lens design, and crop factor considerations for 16mm and 35mm Lenses.
Focus pulling for film & depth of field charts
Introduction to sensitometry, basic colour science, film development and processing (pushing / pulling), communication with the lab
Visit to Kodak Lab – development / processing tour.
Visit to Digital Orchard – scanning and dailies workflow, how to talk to your colour grader
Lighting for Celluloid, dynamic range considerations. Light Metering & Exposure of Film Stock. Grain vs. Noise,
Shooting Macbeth colour charts, aspect ratio guides, ground glass considerations

Course tutors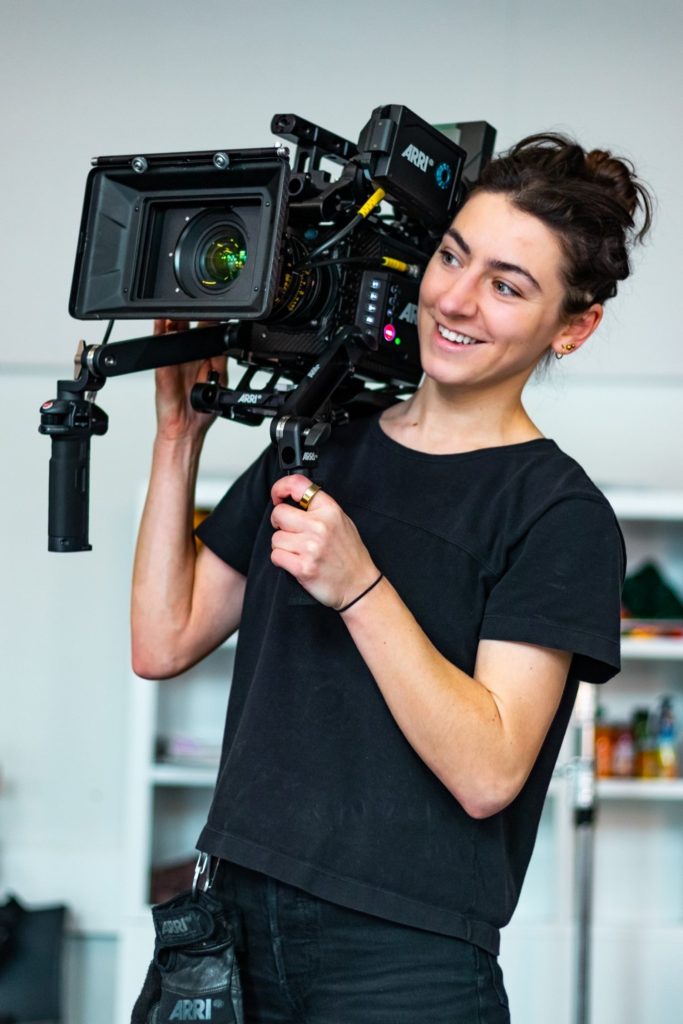 Laura Hilliard
Laura Hilliard is a cinematographer based in Manchester, UK. She completed her BFA with honors in Film and Television from NYU Tisch School of the Arts. Laura was a finalist for the 2017 Undergraduate Volker Bahnemann Arriflex Award and the recipient of the 2017 Bahoric Meisel Award for Women Cinematographers.
She has worked thousands of hours as a cinematographer, camera assistant, gaffer, and grip, on professional film shoots including independent feature films, award winning short films, music videos, and commercials.
She has worked on shoots with and for collaborators and clients such as Joan Baez, SNL, VICE, Snapchat, TED X, Oslo Freedom Forum, Glamour, Teen Vogue, Milk Makeup, The American Museum of Natural History, Steinway Piano Factory, Gatorade, Nike, Lego, Playtex, Samsung, Extinction Rebellion, the Manhattan Men's College Basketball Team, KYRA TV, and Elite Daily Magazine.
Laura has taught as a professor of Undergraduate Cinematography at the Maurice Kanbar Institute of Film and Television, NYU Tisch School of the Arts and currently teaches 16mm cinematography at the University of Salford in Media City UK. She is an Arri Accredited film Instructor and holds a PGCAP.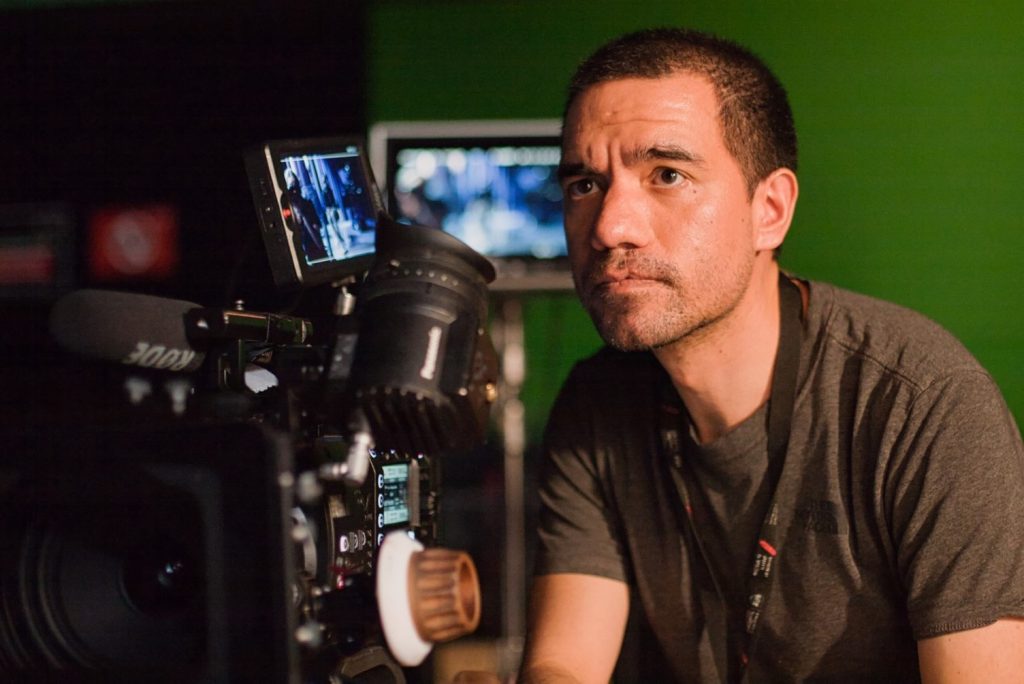 Steven Wyatt
Steven Wyatt is an Award Winning Cinematographer & Owner Operator with 10+ years experience, based between London & Manchester and is an Arri Certified Instructor.
Originally from Hong Kong, moved to the UK to train at Northern Film School gaining an BA & MA in Film Production.
He specialised in Cinematography, where he trained exclusively and traditionally on motion picture film, and through his placement at Shepperton Studios in 2008.
Steven has gone on to shoot films for screen agencies such as the UK Film Council & Northwest Vision & Media.
An early adopter of Digital Cinema, he shot his first project 'Top of the Range' featuring Joe Gilgun (This is England, Misfits & Preacher) on the Red Camera in 4K and did the same for his debut feature film 'Ada' shot on location in Albania in 2011.

Steven has since worked for numerous production companies shooting commercial and digital content and as of 2017 shot 10 funded short films as part of the 'Cinage film programme'. His most recent project includes contributing as Cinematographer to 'The Reckoning of Erin Morrigan', with Alumni National Film School Director Gabrielle Russell. Recently Wrapping production in the Republic of Ireland this March. Steven, continues to divide his time between lecturing in film making and cinematography at the University of Salford and working on freelancing projects nationwide.
We welcome and encourage people from diverse socio-economic backgrounds; participants with a disability or a form of neurodiversity; Black, Asian and Minority Ethic (BAME) applicants and LGBTQ+ and non-binary candidates.
Any questions? Please get in touch: hello-pipelinemedia@salford.ac.uk